Posted by Deidamea 11 November 2005, 12:25am
I saw a movie yesterday, I plan to bug the living hell out of you by talking about it, I saw Charlie and the chocolate factory last night, now this is an exceptionally interesting movie. As I watched it, for the first time ever, in my life, I was wondering, IF Iím supposed to like it or not. It was approximately 2hours. I want those 2 hours of my life BACK. It a fucking weird ass movie and I donít know what to think of it, I donít remember the last time a movie bothered me so much.< ?xml:namespace prefix = o ns = "urn:schemas-microsoft-com:office:office" />
Itís a chocolate fantasy, itís what every kid imagines. The movie is nothing but fragments of the simplest form of imagination. Right about now Iím really beginning to hate Johnny Depp and I never thought Iíd say that.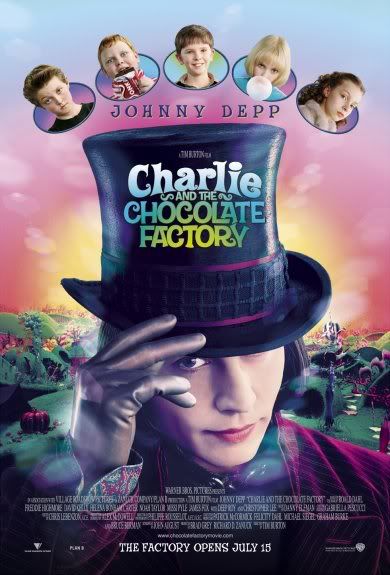 Current Mood:
Dumb
Current Music:
Children of bodom- in your face
5 Comments | "2 hours, BACK!!!"